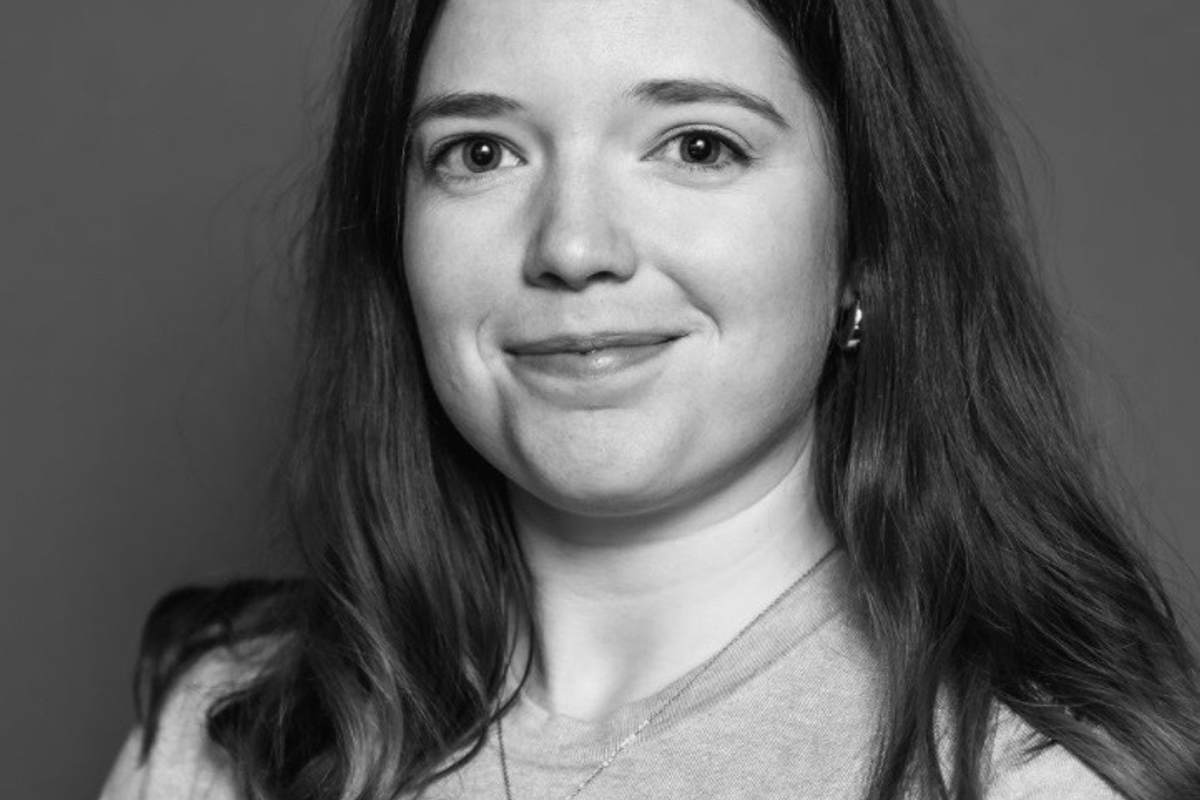 Meet Julia Calmestig
Julia works as a Copywriter in the department Creative Communications at the Gothenburg office. She has been with us since 2022.
Favorite NA-KD memory? A big moment for me was seeing a campaign I had written on the website for the first time. It was a smaller one, probably my first week at NA-KD, but I felt very proud and thankful. I remember thinking that "wow, these people really believe in my skills" which felt both exciting and, if I'm being honest, a bit scary. Almost a year later and thankfully they still believe in my skills – thank you, team!

NA-KD story
"I have always loved fashion and writing. Except for during one or two boyband periods (hey, no judgment), the two have always been on the top of my list. As a copywriter at NA-KD, I get to combine the two every day. A dream!
The copywriter channels the voice of the brand into words – which sometimes can be tricky, but mostly a lot of fun. No two days are the same. One day I write newsletters, the next I create copy for TikTok, and the day after I'm putting together a concept for a campaign. As a person that likes a challenge, I love all of the variety."
Based on our values, when do you feel the most...
...Courageous?
From day one, I have always felt that the culture at NA-KD is very open and creative. If I have had an idea to improve a workflow or a process, I have always felt very listened to by colleagues and managers. That culture makes me both feel and act courageous every day.
...Curious?
I love to work on campaigns that challenge us and bring a new perspective on fashion. Everyone at NA-KD is very passionate about what they do, which always creates new paths and ways of doing things. The people at NA-KD are 100% one of the best things about working here!
...Momentum?
NA-KD is a company that is very open to new ideas. We always push to be better and to create even greater fashion. This also means that sometimes deadlines are tight and quick changes are happening. It's a challenge, but when you manage to figure it out, the result is always better.
...Collaborative?
As a copywriter, you get to work with a lot of different people and departments. Wherever there is text, there will be a copywriter. Every campaign or project that I'm a part of really is a result of teamwork within and between different departments. I always end up learning something new, and I hope everyone is not too bothered by my need for proper punctuation.
...Customer obsessed?
Almost everything I write will end up being read by our customers. It's a big responsibility and I need to be in tune with our customers and what they want and expect from us. There's always a lot of research behind every project so that we can deliver on our promise to our customers – to always make them feel at their best.