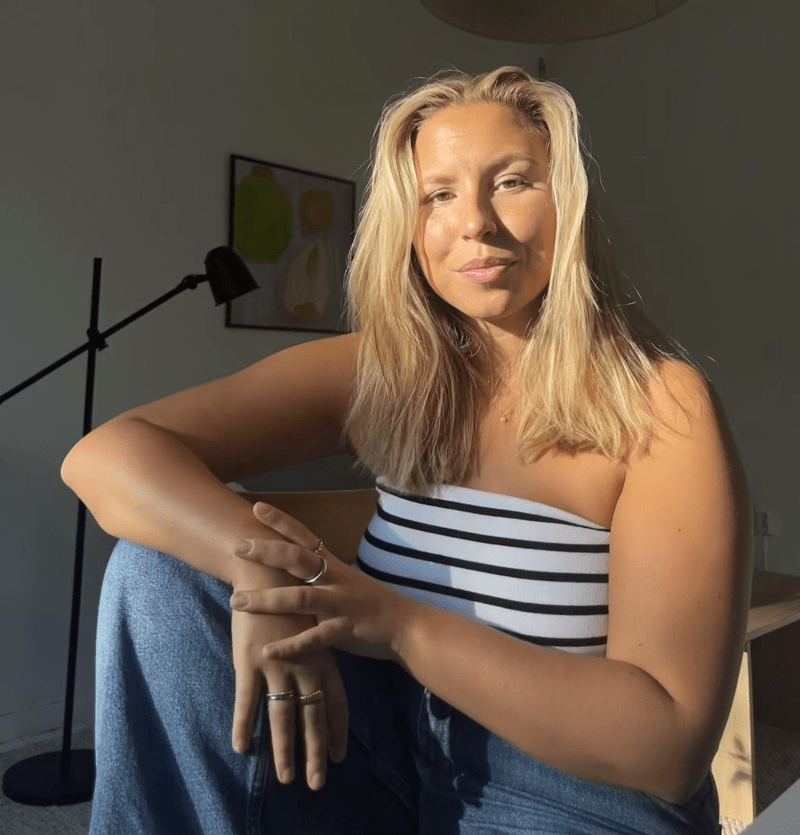 Meet Jessika Nilsson!
Jessika did her internship at NA-KD during the spring/early summer of 2023 as a Search Engine Marketing Intern. Read her story below!
Hi Jessika! Please tell us a little about why you choose NA-KD for your internship
I applied for an internship at NA-KD because I have always seen NA-KD as an interesting brand. There is a common thread throughout the company, from the organic Instagram post to the specific ads on Google and on to the appearance of the website. I think that's very special and I, of course, wanted to be a part of it!

What did you expect from your internship at NA-KD?
After my first interview at NA-KD, I immediately felt that this is a place that will help me grow in my professional role. I expected an educational, interesting, and fun internship with colleagues who are passionate about their job and also have an interest in teaching. Now that my internship is almost over, I can say that it turned out even better than I expected.

Working with tasks that have been important for me and NA-KD has been so much fun. This was something I wanted from my internship, to work with tasks that has an impact on the brand, and to get the chance to do that every day made me feel both appreciated and like I'm a part of NA-KD. It has also been a great time to work with and learn from the amazing team of performance marketing. I also had an amazing (read; the best) supervisor who was always there for me, saw potential in me, and hyped me up! That made me grow much more than I would have done on my own.
Now that your internship is coming to an end, what advice would you give to future interns?

- Get out of your comfort zone, that's when the fun part begins.
- Ask as many questions as you can. The knowledge is here, don't miss it.
- Get to know the others! It's a fun group of people at NA-KD that you will love to spend time with.