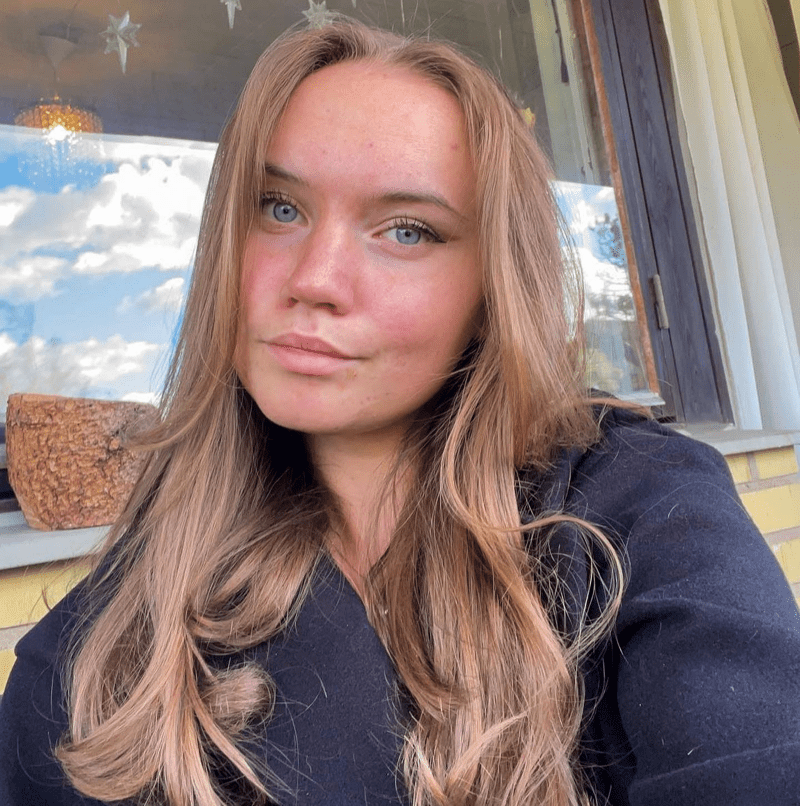 Meet Jenny Sjögren Wentzel

Jenny did her internship at NA-KD during the spring of 2023 as an Affiliate Marketing Intern. Read all about her experience below!
Hi Jenny! Please tell us a little about why you choose NA-KD for your internship.
NA-KD has always been an interesting company for me. I liked their clothes and that it is a Swedish company with a climate mindset. When I searched for my internship I wanted a bigger company with a clear structure and therefore, NA-KD was a perfect choice for me.

What did you expect from your internship at NA-KD?
I expected a lot for my internship; A great and clear structure of the company, the environment, the way of working, and the daily tasks. I also expected a committed supervisor, real tasks that matter, tasks that I would do completely by myself and that I at least would be near to being self-going. During my internship, I wanted to learn as much as I could. I wanted to be able to ask a lot of questions, have a lot to do, and not be bored, I wanted to share my opinions and proposals for improvement and that people would listen, I wanted to be treated like an employee and a member of the team. Maybe see what some other departments are doing and learn a little from them as well.

I really think that NA-KD fulfilled all my expectations and I am very glad I ended up as an intern at NA-KD. The team is amazing, the company is structured, I had a motivated committed supervisor, I got important tasks that mattered and I got to do a lot of tasks by myself. I was involved in meetings and my colleagues really listened to my ideas and proposals, everyone was happy to answer questions and we had training sessions where we got to learn about the other departments at NA-KD!
What advice would you give to future interns?
- Dare to take place and show your skills! Share your opinions and proposals.

- Ask as many questions as you can to learn as much as you can. If you have the opportunity, see what the other departments are doing.

- Join the activities your team is having. It could be AWs, team lunches, sports sessions, and a lot more. It's so fun and great to get to know your colleagues!