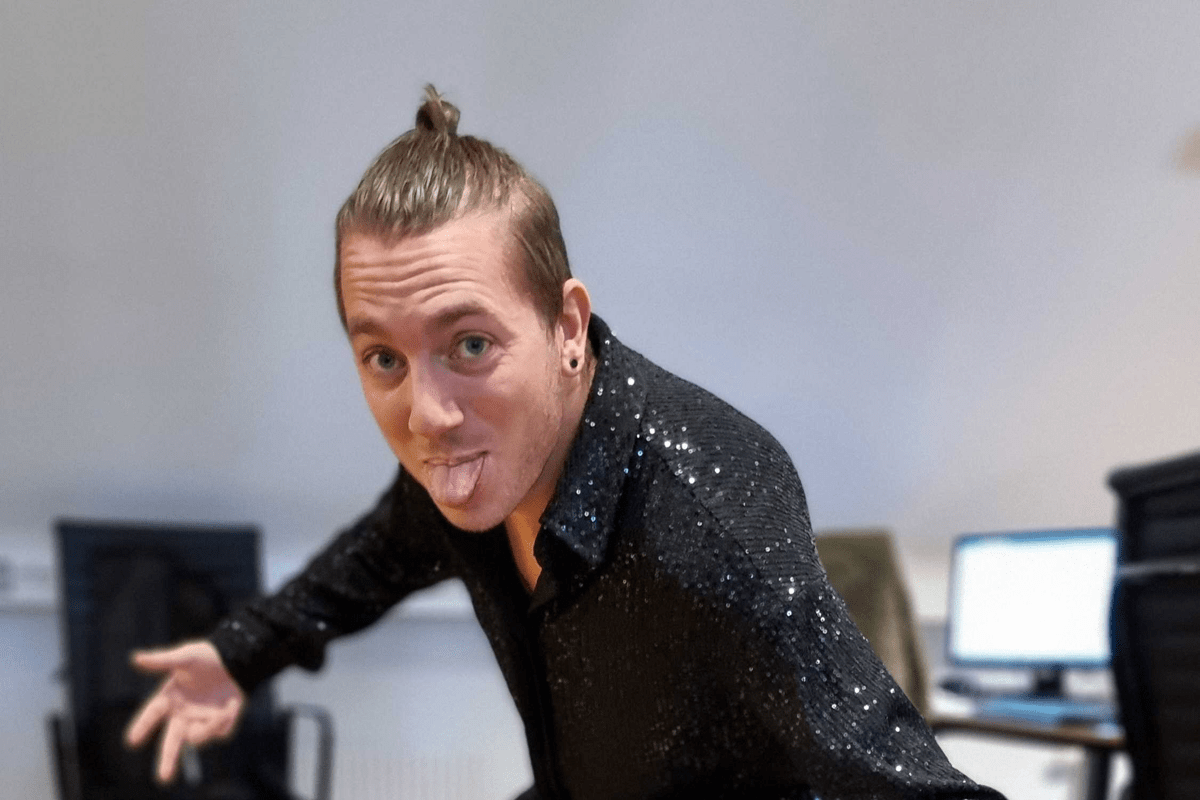 Meet Daniel Sannino
Daniel is our IT-Support Manager! He has been spreading smiles in our Gothenburg office since 2020.
Favorite NA-KD memory? I need to pick two, the first being when my team won the Beach volley tournament, and the second one was when I got awarded, Buddy of the Year at NA-KD Awards 2022.
Favorite lunch activity? Sing, dance, and play foosball with my very competitive colleagues!
NA-KD story
"My sister had a very hectic workflow so she asked her manager to recruit me and take care of the less enjoyable work tasks. Back then I had a title that explained absolutely nothing, "Tech Ops Coordinator", acting as a bridge between all departments at NA-KD and the Engineering team. It was a fun role where I had the opportunity to be involved in many colleagues' work tasks and had to learn a little bit about every department.
Last year however, I was asked to try out the role as IT-Support Manager, which I today can say is the best choice I've ever made. Today I feel at my best when helping colleagues, making their daily work a little easier."
Based on our values, when do you feel the most...
...Courageous?
Whenever I overcome a difficult task that sometimes takes me days to solve.
...Curious?
Every time I need to think outside the box to solve an issue.
...Momentum?
Every day when I come to the office and see all my amazing colleagues smile and laugh.
...Collaborative?
All the time, without our collaboration, we wouldn't be what we are today.
...Customer obsessed?
Well, as IT-Support this is kind of obvious. Every day I have the honor to help many colleagues with their daily work, and I enjoy every second of doing it.