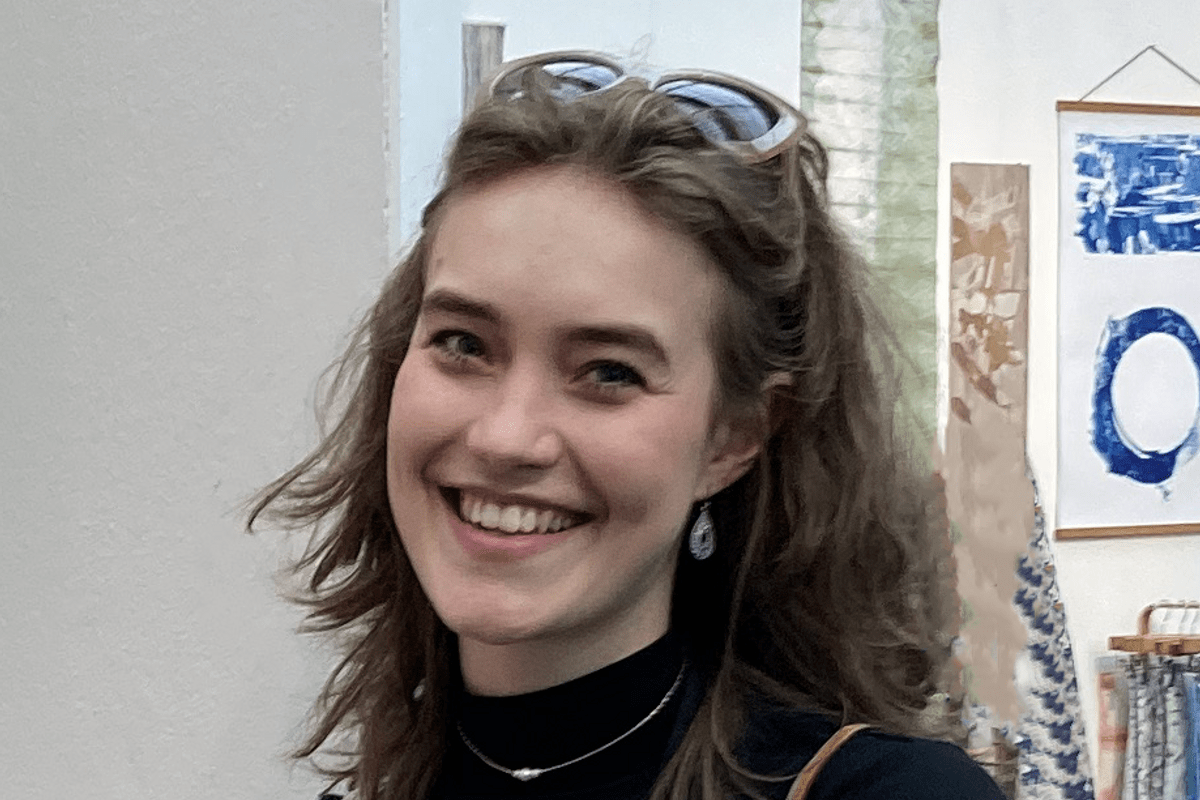 Meet Amelia Parker
Amelia started her internship at NA-KD in January 2023 as a Print Design Intern in the Print Department at the Gothenburg Office.

Hi Amelia! Please tell us a bit about your NA-KD experience
It's been so much fun working on such a wide variety of prints, and it has definitely challenged my creativity. I knew a couple of people from my University who had interned at NA-KD in the past, and I had only heard positive things from them so I thought I should apply!

It has also been super interesting to learn about the industry side of things, as you don't learn that sort of stuff at Uni. It's been helpful to learn a bit more about the pace of design, and how to balance several jobs at once! Hopefully, I will be able to pick up more and more throughout my time here so I have a good idea of how things work when I move into the industry.
Do you have any position that you dream of reaching?
My dream position would be a head print designer specializing in fashion print - so this internship is offering me invaluable knowledge. I hope that I can build my experience in the near future and hopefully, I will be able to fulfill a role like that someday!
What about your team?
I would say my team members are very open-minded and good at asking questions. I find that very helpful as I always appreciate feedback! Everyone is super friendly, which makes everything easier and more enjoyable.
What advice would you give to future interns?

- Be open to trying everything! There will be lots of variation in your day-to-day tasks and it's good to experience all of it.
- Prepare yourself for things to not always go to plan - not everything works the first time! It's tricky, and sometimes it gets you down, but eventually, you figure it out
- Enjoy your time at NA-KD, because it goes by very quickly!