Influencer Marketing Internship
We offer you an internship in one of Europe's top 20 fastest growing companies!
Influencer Marketing Internship
Are you passionate about influencer marketing, brand awareness and our amazing brand? Do you love fashion even more? Then this is your lucky day! We're looking for a talented intern, who would love the opportunity to work with and learn from some of the best people in the fashion industry. As an influencer marketing intern we offer you to learn more about how to manage our influencer community by maintaining relationships and welcoming new ambassadors.
Your Future
Insight in creating and publishing creative and innovative campaigns in order to collect content and drive sales.
Learn more about planning and executing costs and budget allocation by market.
Gain knowledge in how to maintain existing brand ambassadors, discussing upcoming campaigns, deals and execution.
Continuously monitoring, evaluating and analyzing results and performance to identify possible improvements for the campaigns.
---
Meet Lisa Brunet, Influencer Marketing Specialist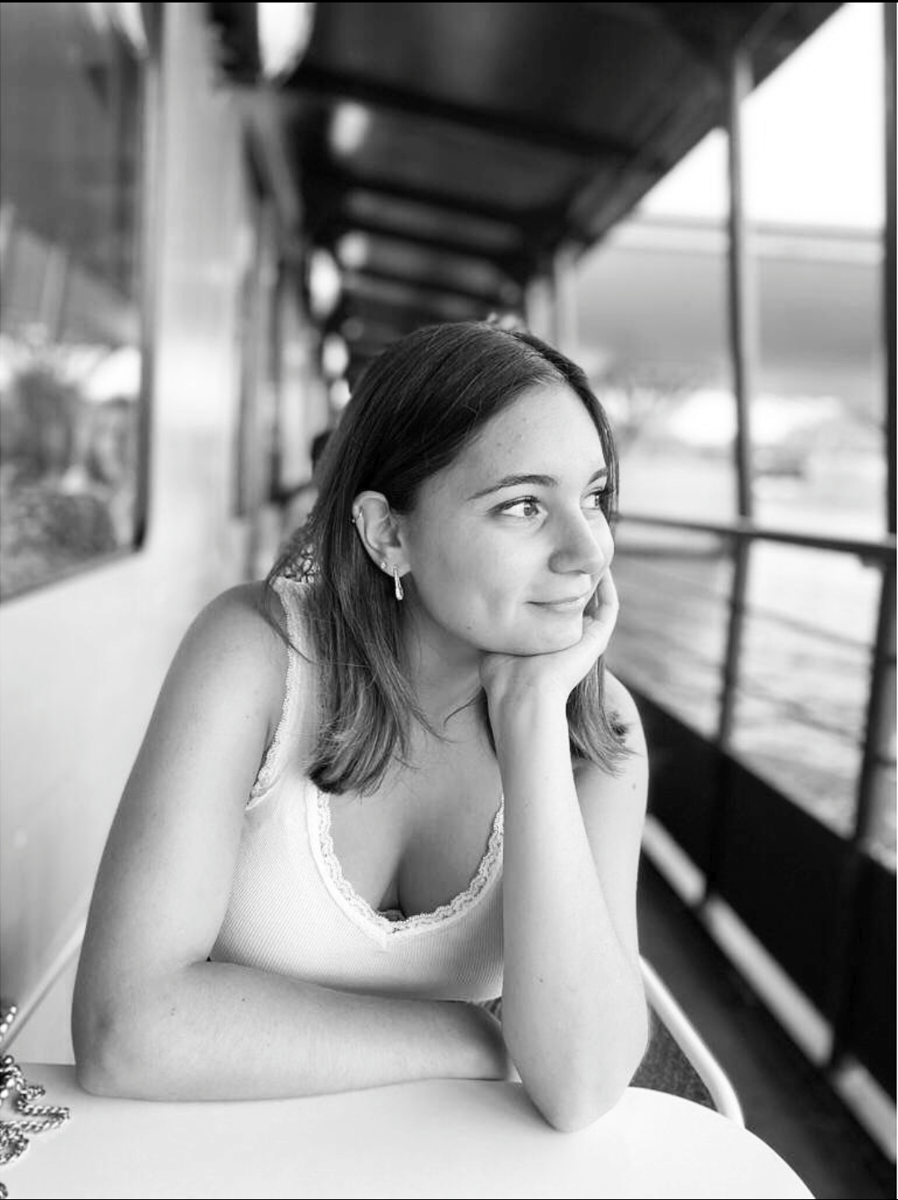 What is the best about working within Influencer Marketing at NA-KD?
Working within the Influencer marketing Department at NA-KD is a thrilling experience. You learn something new every day and get to show your creativity. The fashion industry keeps evolving, so we always have to adapt our strategies and our way of working. Therefore, you will never get bored. Finally, whether it is planning collaborations on different social media networks (such as TikTok, Instagram, YouTube), or brainstorm new ideas and strategies with our international team, we never stop empowering each other and share success in everything we do.
What is the focus of the department for the next coming six months?
In the next 6 months, we will keep running campaigns with our influencers and will build relationships with new profiles. Planning a fashion collaboration is an exciting thing, and by joining us, you will get hands-on experience on how to do so. You will work with passionate people who always strive to go beyond the ordinary and you'll have the chance to be involved in the creative process from beginning to end. This is a great opportunity to grow your career and improve your professional and personal skills, along with having a great experience working with a great team, in a cool office, located in a lovely city. I don't think I need to add anything to convince you so… apply right now!
---
Your Past & Your Skills
Ongoing education within relevant field or has an approved internship through "Arbetsförmedlingen"
Interested in how to maintain and build new relationships
Genuine interest in social media, marketing, e-commerce and sales
Creative writing skills are beneficial
Team player, curious and energetic with excellent working discipline
Fluent in English, written and spoken
So, if you are passionate about NA-KD as a brand and social media, have strong work ethics and would like to work in dynamic teams, don't hesitate to apply!

Start Date: ASAP. September/October 2022
Location: Gothenburg, Sweden
Other Information: This is an unpaid internship, and preferable duration is minimum 6 months.
THE DREAM TEAM
Working at NA-KD is unlike any other fashion gig. We're a young company with a start-up mentality and (a borderline insane) hunger to be the best. In less than 5 years NA-KD has become one of the fastest growing fashion e-com brand in the world. And we have a 4 million strong community to prove it. How? We see no limitations, only possibilities. No failures, only learning opportunities. We're problem-solvers, disruptors and early-adopters. We're doers. And if you dream of going to work every day to build the next big thing – then welcome home
About NA-KD
NA-KD is a fast-growing fashion brand with global reach. Since the start in 2015, we have disrupted the industry by focusing on creative collaboration and working with the best up and coming talent. It has always been our aim to amplify women's voices and give a new generation of creators a platform to tell their stories. And with millions of customers and followers, we can really make an impact.

Our focus on creative collaboration is also reflected in our products. Driven by a passion to offer our customers something unique, we always bring an unexpected twist to the latest trends. Like co-creating exclusive collections with the world's biggest trendsetters. As a result, we have become one of the fastest growing companies in Europe and continue to break new records every month.
So if you are dreaming of going to work every day to build the next big thing, you have come to the right place.
Influencer Marketing Internship
We offer you an internship in one of Europe's top 20 fastest growing companies!
Loading application form
Already working at NA-KD?
Let's recruit together and find your next colleague.