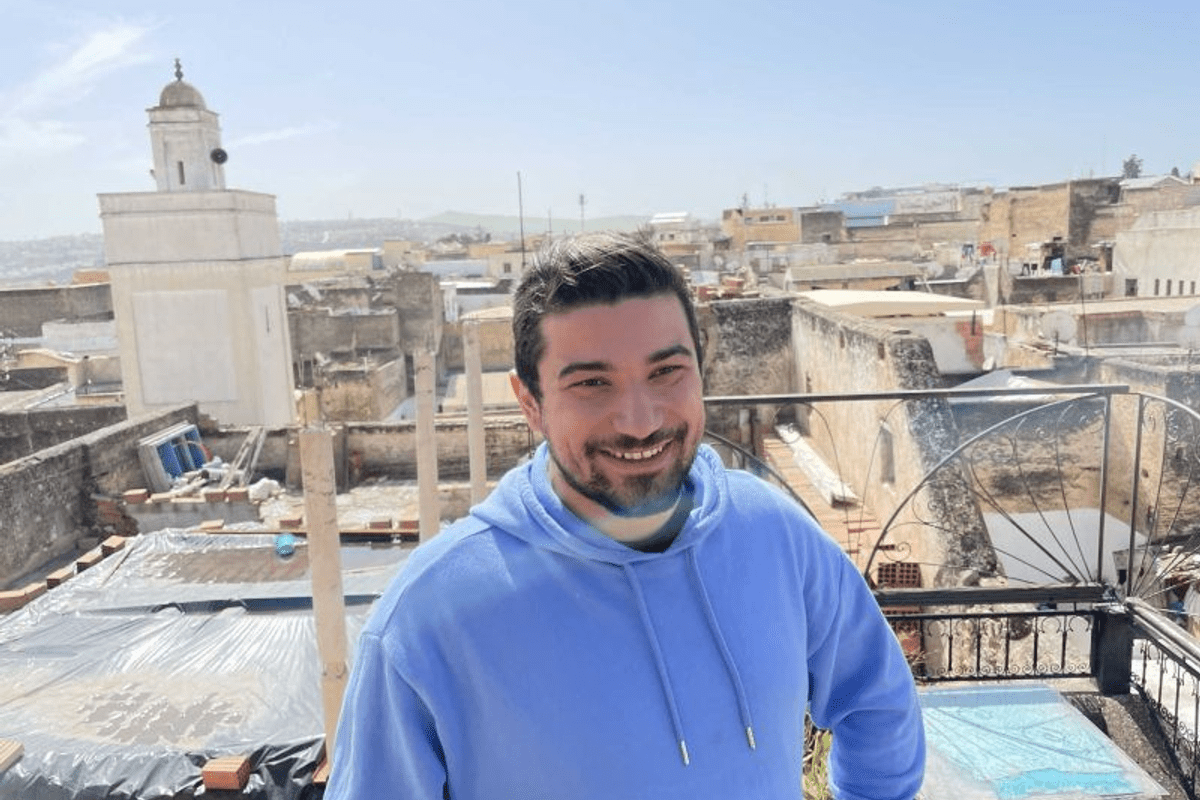 In this interview we are getting to know Gonçalo Castilho, one of our Backend Developers at NA-KD!

Hey Gonçalo, how would you describe your job?

I would say it's 50% I can do everything they throw at me and 50% I don't know what I'm doing. Jokes apart, it is pretty much a new challenge each day! I'm currently in between squads and changed my focus in recent times. I was in a product squad and was responsible, along with my teammates, for ensuring the backend part of things (that customers don't see) is up to speed and working like a charm to make our e-commerce experience spot on! Challenges appear, and sometimes stuff goes wrong, but that's part of the fun, isn't it? Now I'm in a new virtual squad focused on bringing NA-KD up to speed in terms of the latest tech and architecture to make NA-KD's developers' life better and keep us on the bleeding edge of technology to squeeze out all the potential from our platforms and apps.
Interesting! What do you enjoy most about your job?
I must say it's very nice to be doing this job since I directly impact my colleagues' productivity and make my work more effortless in the short and long run! All of this is not a one-man mission, though, and I must say I'm fortunate to have very nice colleagues who make things fun with a smile on their faces even when things go wrong. Having colleagues like this is fantastic, especially in the fully remote environment we work in!

Do you have any daily routines that help you in your career?

Yeah, and I need them to keep in peak shape when it comes to work focus! I'm a person who enjoys consistency in my daily work life balance, so I do the most to start the day in a good way. I always start with a morning stroll with my dog before sitting down in front of the computer. Also, I do little house chores like washing or unloading the dishwasher just to not worry about that after the work day if I'm tired.

When I sit down in front of the computer, I like to start out slow, pick up a bit of the daily and yesterday evening news and then kick off with my team's daily meeting to sync up on what everyone is doing. It's very nice to have a clear plan of what needs to be done and avoid having a chaotic, unorganized work day. Breaks are essential to keep energy levels up and stress down, so I try to stay active throughout the day. Making some coffee with a properly brewed espresso or cappuccino, or latte (yes, I am a wannabe barista), taking some time during my lunch break to cook a good meal and having some time to unwind. I must say that with this, I can end the work day happy and with a smile on my face.

That you for taking the time to chat with us - and next time we meet I would love to try your cappuccino!